Buying an RV? Let us help you make a confident decision in your home-on-wheels.
Investing in a motorized or towable RV is a big decision, and whether you are looking to purchase from a dealership or a private party, knowing the realistic condition of the vehicle before signing on the dotted line can save you big down the road. There is no better way to make an informed decision on your new purchase than by employing a professional 3rd-party RV Inspector to review the mechanical components of the vehicle before getting behind the wheel.
Why use Premier RV Inspections?
Premier RV Inspections offers a comprehensive visual examination of the RV, performed by vehicle inspectors. Our Inspectors perform full mechanical reviews, including your engine and drivetrain, as well as important appliances such the generator, refrigerator, furnace, AC units, plumbing, and much more! Catching an existing issue with any of these items can save you big in RV repair costs.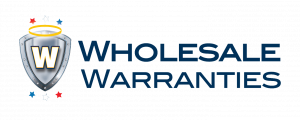 In fact, Premier RV Inspections is the only RV inspection service trusted by the largest direct-to-consumer warranty company in the RV business, Wholesale Warranties. All RVs must pass inspection before they are eligible to get set up with a warranty, and in most cases, Wholesale Warranties will cover the cost of the inspection with the purchase of a policy.
For more information on the RV warranty costs and coverage options for your home-on-wheels, please visit Wholesale Warranties.
What is included in my RV Inspection?
Get more information and inspection details by clicking here.
*Please note, Premier RV Inspections are not state inspections, and do not qualify for these required services. The inspection does not include a valuation for the unit.