LOOKING FOR AN RV INSPECTION?
Find peace of mind with a Premier RV inspection
Premier RV Inspections is your one-stop-shop for a vehicle review by an RV inspector in your area. Whether you are looking for an inspection before purchase, or looking to verify your RV's condition upon selling, Premier RV Inspections will match you up with an inspector who can help you make a confident decision in your home-on-wheels.
What items will you inspect?
Premier RV Inspections offers a comprehensive visual inspection of the major mechanical components on your rig. The details will depend on the type of unit you are looking to inspect, especially as it pertains to Motorhomes vs Towable RVs. All RVs will undergo inspection for their most important and costly mechanical components, including:
Motorhome Inspection Details:
For those of you looking to have a motorhome inspected, our Premier RV Inspectors will review all of the components above, in addition to being passenger during a test drive which will check for any and all unusual vibrations, sounds, or visible defects. Further, your motorhome inspection will also review the following items:
Why Choose Premier RV Inspections for your Vehicle Review?
Premier RV Inspectors are professional, reliable, knowledgeable about RVs, and best of all—they come to you! With your Premier RV Inspection, you have access to a high-quality visual examination performed by experienced vehicle inspectors. On top of this, you'll achieve what every vehicle owner or purchaser is looking for: peace of mind!
Your completed RV inspection can provide you with the confidence that comes with knowing the mechanical viability of your RV. On top of this, Premier RV Inspections is the only company that is trusted and recommended by the largest provider of RV Extended Warranties in the country, offering you exclusive access to the ultimate peace of mind in comprehensive RV Protection! We are the contractor of choice for all products offered by Wholesale Warranties, which provides coverage to thousands of RV enthusiasts across the country. With many RVs, a completed Premier RV Inspection will automatically qualify you for this leading Extended RV Warranty Coverage. For more information, or to get a quote for your vehicle, visit Wholesale Warranties today!
Do you provide any other RV services?
Protecting the investment you've in your home-on-wheels doesn't end with a passed inspection. We recommend that every RVer invest in a cost-effective 24/7 RV Roadside Assistance program before they hit the pavement. At Premier RV Inspections, we recommend a policy that will be there for you when you need it most, including coverage for: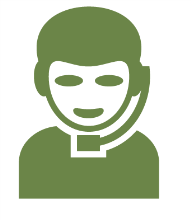 Roadside Assistance Package:
Towing: Towing your disabled RV and/or Towing vehicle to the nearest qualified repair facility. Towing benefits are unlimited!
Delivery of Fuel and Emergency Fluids: Gasoline, oil, water, transmission fluid, power steering fluid, and brake fluid delivered to your disabled vehicle, as necessary to remedy the disablement (except where prohibited by law).
Flat Tire: Service consists of the removal of the Covered Vehicle's flat tire and its replacement with the spare tire located with the vehicle.
Jump Start/Battery Boost: If a battery failure occurs, a jump-start will be applied to start the Covered Vehicle.
RV Mobile Mechanic: Dispatching of a mechanic to the site of your mechanically disabled vehicle. Labor charges and parts are not covered.
Lockout-Locksmith: If Your keys are locked inside of the Covered Vehicle, We will provide for assistance in gaining entry into the vehicle.
Emergency Trip Interruption: If your RV is disabled due to a collision or mechanical breakdown of a warranty covered part more than 100 miles from your home, you will be reimbursed for up to a total of $1,000 for emergency travel expenses.
& More!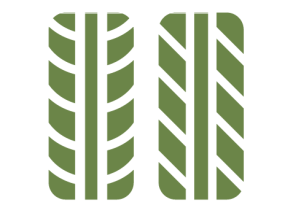 Tire and Wheel Protection:
It's an unfortunate fact that almost everyone will have to deal with a flat tire at some point in their life. For RVers, this risk is compounded by the number of tires, the high cost of tires and rims, and fact that most rigs do not have the capability to carry spare tires. Luckily, there is a cost-effective option to protect your wheels, and keep your RV rolling! Our recommended Tire and Wheel Protection includes:
Full Tire and Wheel Replacement costs are covered when tire is un-repairable and/or the wheel is damaged so it is unable to seal with the tire.
Extended Coverage – Coverage is extended to the tire and wheels of a vehicle being towed by a motorhome, or the vehicle that is towing a travel trailer or 5th wheel, while they are actively being towed/towing.
$0 Deductible / Unlimited Usage – There is no limitation to the number of times that you can use this policy over the course of your chosen term, and you are not responsible for any deductible for covered claims!
Transferrable – If you were to sell this unit you will be able to transfer the warranty to the new owner making your unit more appealing and valuable to subsequent owners.
Nationwide Coverage – Benefits can be used in the United States and Canada!