FIND PEACE OF MIND WITH A PREMIER RV INSPECTION
We are proud to offer one of the most Comprehensive Inspection Reports on the market, and to work with qualified vehicle inspectors across the country.
Additionally, Premier RV Inspections is the only company recognized and recommended by the largest direct-to-consumer warranty company on the market, Wholesale Warranties.Your Premier RV Inspection report will qualify you, (model year and mileage permitting), for an Exclusive Extended Warranty Program through Wholesale Warranties.
If you requested information on Extended Warranty Pricing in addition to an Inspection with Premier RV Inspections, we will have someone from Wholesale Warranties contact you about the details on your specific RV.  If you would like a customized quote as soon as possible, please click here and provide the specifics about your RV.
Motorhome Inspection Details
Your Comprehensive Premier RV Inspection Report will include a visual review of major systems in your rig, including:
Fluid Check of:
Engine Oil, Transmission Fluid, Coolant, Power Steering, Brake Master Cylinder
Road Testing (as passenger only):
Engine Operation (i.e. smoking, idle, temperature, etc.)
Transmission Operation: (hot, cold, slippage, vibrations, etc.)
Drive Line (vibrations, abnormalities)
Cruise Control Operation
Dash Air Conditioning (Cooling temperatures, odor, abnormalities)
Dash Gauges (Operational, proper display, lighting, abnormalities)
Dash Audio/Video Operation
Suspension and Braking Systems:
Leaf Springs, Torsion Bar Suspension
Lift Systems
CV Joints / Boots
Air Brakes / Calipers
Steering System and Operation
Struts
120 Volt Systems and Appliances:
A/C Voltage Test
Converter/Inverter/GFI
Refrigerator Operation (Cooling temperature, Odor, etc.)
Microwave/Convection Operation
Food Control Operations
Convertor Charging System
Roof Air conditioner Operation
Power Hood Fan Operation
Power Vent
Generator:
Operation, Hour Meter
LP Gas Systems and Appliances
Refrigerator Burn Test
Furnace Burn Test
Range and Oven Burn Test
Water Heater Burn Test
Inspection L.P. Container(s)
Fresh Water / Drainage System:
Pumps, Lines, Faucets, Fittings, City Water Connections (Operation)
Shower Head
Hydro Hot / Aqua Hot Water System (if equipped)
Audio / Video / TV / Satellite:
TV Monitor, Audio Fully Operational, Video Fully Operational, Satellite Dish, Camera Monitor / Park Assist
Other Mechanical Items
Leveling Jacks
Awning
Slide-out Systems
Other Electrical Items:
Washer / Dryer
Dishwasher
Ice Maker
Garbage Disposal
Electric Entry/Anti-Theft
Window Motor, Wiper Motor, Electric Antenna, Electric Mirrors, Power Seats, Door Locks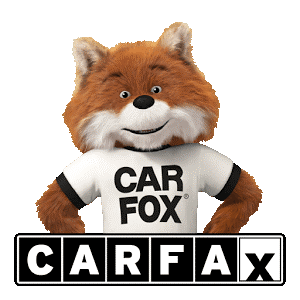 Vehicle History Report
All Motorhome Inspections include a full vehicle history report from Carfax that allows you to view the vehicles history for Major Accidents, Mileage Rollbacks, Number of Owners, State of Ownership, Structural Damage, Airbag Deployment, Mileage Rollover, Salvage Title, Hail Damage, Branded or Junk Titles, Last Reported Mileage, and Recall and Warranty Information.
Pricing Information
Full Inspection Package = $449